branding & web design Empowering Your Brand's Evolution, Driving Growth, and Igniting Action.
Power Couple Media, is a husband-and-wife-led, full-service creative agency built to help small to mid-sized businesses forge toward creative strategies to achieve goals.
FULL SERVICE BRAND-BUILDING & CREATIVE
BRAND STRATEGY | BRAND DESIGN LOGO + IDENTITY | MESSAGE | ACTIVATION
We work closely with clients to understand their brand's unique story and develop a comprehensive strategy that will resonate with their target audience.
PLANNING | WEB DESIGN | WEB DEVELOPMENT | MOBILE DESIGN | SEO
We provide comprehensive website services to help you create a website that is visually appealing, user-friendly, and optimized for search engines.
PRINT CREATIVE | DIGITAL ADS BROCHURES | SOCIAL MEDIA CREATIVE | SALES COLLATERAL
Our creative services encompass a wide range of mediums to bring your brand message to life and effectively engage with your target audience.
Whether it's revamping a boutiques online presence, establishing a home-health care agency's brand or creating a sleek and professional brand for a real estate investor, we bring effectiveness and intentionality to every branding project.
Tax Planning for the Evolving Business Owner
Integrity-based Home Health Care Agency
Empowering Women Through Fashion Footwear
Naturally-inspired beauty salon
Holistic Pregnancy and childbirth support
Expert home remodeling services
The influence of branding has become immense. Effective branding can revitalize organizations and revive stagnant or struggling services by making them relevant, clear, and desirable once again.
We believe that the key to successful marketing campaigns is a well-thought-out creative process. Our process is broken down into four essential aspects: Discover, Research and Strategy, Design & Communication, and Receive Your Project.
Align with your target audience
Stand out from your competitors
Update or refresh outdated imagery
Reflect business strategy, direction, or values shift
Capitalize on new growth opportunities
Rebuild trust and credibility
Clarify and simplify your messaging
Reflect the company's personality in a better way
Create a more consistent and unified brand experience
Simplify branding and make it more scalable for future growth and development
Power Couple Media is a creative agency founded on the unique dynamic of husband and wife collaboration and our shared passion for unwavering creativity . Our goal was to empower small businesses with branding solutions that embodied the same hardworking, passionate, and entrepreneurial spirit that we possess.
We share a common love for integrating multiple forms of media and powering them to work in unison to tell a unique story. As we merged our technical and creative expertise, we discovered something truly magical. Our collaboration showcases the transformative power of two people coming together with a common vision, harnessing their individual strengths to manifest something extraordinary.
Power Couple Media is more than just an agency – it's a testament to the limitless potential of true partnership.
We are a small-but-mighty team of visionaries and brand-builders. We stand for small, local businesses and emerging brands that share our same hard-working, passionate, entrepreneurial spirit.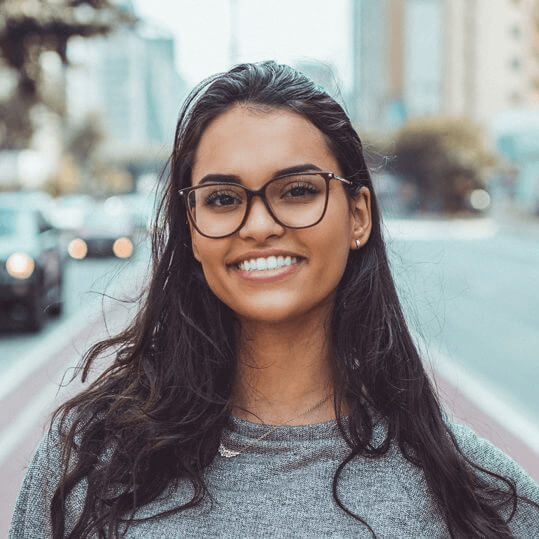 WE'RE READY TO HEAR ABOUT YOUR NEXT PROJECT!
Our services extend beyond what's seen on the surface and delve deep into the creative process to bring our clients' vision to life.
Let us bring your ideas to life. Our team of experts works closely with you to create high-quality, customized print materials that reflect your brand and effectively communicate your message.
We offer B2B consulting services that help businesses grow and succeed. We work closely with clients to understand their unique challenges and goals, and provides customized solutions and strategies that drive results and support long-term success.
We offer top-notch copywriting services that bring your brand's voice and message to life. Our team of experts craft compelling and effective copy that connects with your audience and drives results.
Our stunning photography services can help you capture your brand's essence and create visual storytelling that connects with your audience.
We offer professional videography services using the latest technology and techniques to create engaging, high-quality video content that captures your brand's essence and connects with your target audience.
Need voice-overs, podcast production, or sound design? our team of experts use the latest technology and techniques to create high-quality audio that engages and captivates your audience.
Don't take our word for it – here's what our clients say:
Power Couple Media has been instrumental to the growth of my women's empowerment group. Their talent has allowed me to share my messages with the world in a beautifully curated way.
Moore Planning Consulting , LLC
Jalesa worked with me to create an online presence. for my company. I am always amazed at the level of creativity infused into each project. And cant believe its my branding package that I get to keep!
CEO at Wilson Estate Home Health Agency
I am forever grateful to have found PWC, when I first started my Doula business. I received consistent and clear communication throughout the web development process and was also given tools and resources to help prop up my business.
Birthing Your Purpose Doula Services
HAVE A PROJECT IN MIND? LET'S TALK!